Visit our wedding website at https://islamorada.wedding or Download our eBrochure here:
Years ago, this property was called H2O Villas and was home to MANY weddings as a destination spot in the Keys. For the past 5 years it was used more for photoshoots and a corporate retreats. It is back as an enhanced vacation rental and wedding venue with an open schedule to handle last-minute requests....for now!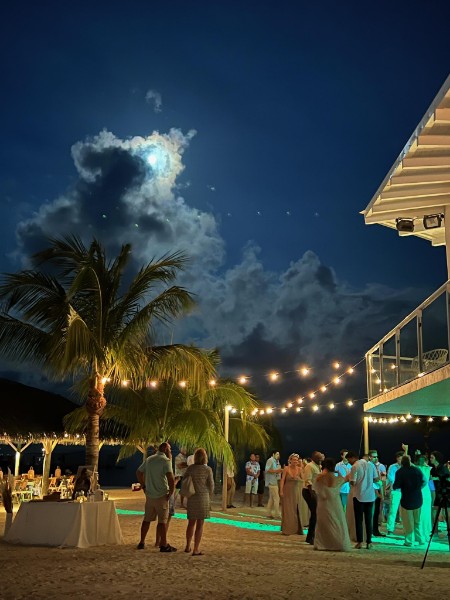 Our 3,600 sq ft tiki hut can handle up to 250 guests complete with incredible lighting for your reception needs. Our beach, with Alligator Reef Light in the backdrop, provides an excellent place for the ceremony, and our intimate homes provide for your honeymoon. With 2 separate homes, you can have your children, parents, or friends stay with you if you would like.
Arrive day(s) before your wedding to handle any last-minute issues and not worry about forgetting items moving from hotel to venue or forgetting to bring gifts back. Everything is at one location for less stress and more enjoyment and no DUIs. Our master bedroom has a bridal make-up station with excellent lighting. We host all colors, types, and lifestyles - we just require that you LOVE EACH OTHER!
Inquire about having your event here, at The Oasis!